kyu-su(kuro)
Thinking of a traditional Japanese teapot adapted for the modern kitchen, we created kyu-su in collaboration with Nankei Ceramics, long time manufacturers of Banko-yaki teapot.
Several elements, such as the base, lid, handle and spout are fabricated separately on a wheel, then assembled. The lid is conceived by rubbing it to the base, it closes perfectly. It is handmade by artisans through many processes.
Kyu-su is baked without applying glaze, therefore it doesn't keep the scent of teapots. Fine-grained clays offer an enjoyable aroma of a variety of teas. You can brew a delicious tea.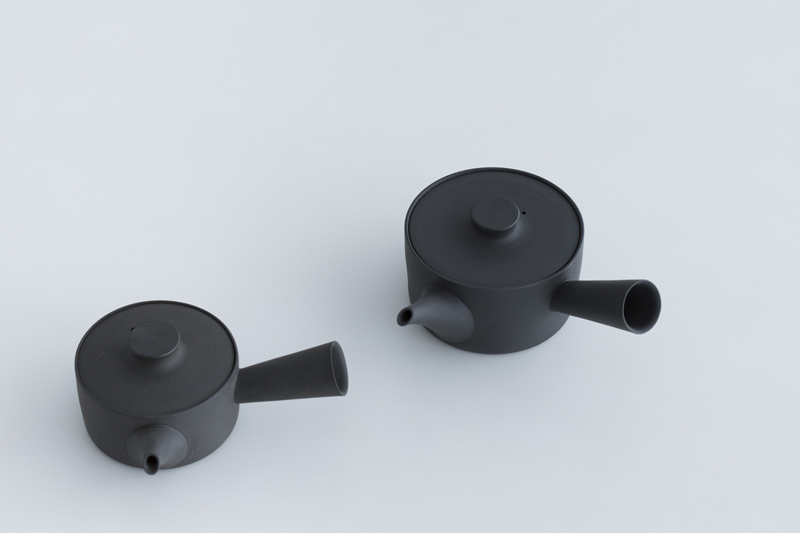 kyu-su(kuro)